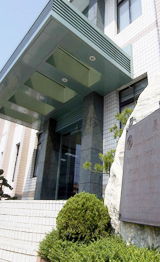 Cuprime Material Co., LTD is an affiliate to Ta Ya Electric Wire & Cable Co., Ltd, and our main product line comprises of copper rod and wire productions and sales. Since established in 1980, we have constantly engaged in innovative activities to raise our quality level. Starting in 1990, we imported the SCR continuous cast copper rod production equipments and entering into the era of automated and continuous production. In 2004, with installations of oxygen-free copper equipments and high-speed wire drawing machine made in Germany, we have been providing our clients with diverse products. And we are the only company in this industry with capabilities of producing and supplying oxygen and oxygen-free copper materials. And our products are widely used in electric wiring and electric cable, communication cable, electronic cable, enameled wires and electronic materials, etc. And we also acquired the whole-range reliability qualified in 25μmcopper and welding line from the worlds famous copper encapsulated maker.
Since 2007, we acted as the distributor for Mitsubishi Materials Corporation of Japan in the product lines of Phosphorus Copper Anode Ball and supplied to market in Taiwan and Taiwan merchant's PCB maker in China. We also formed partnership with Solder Coat Co. of Japan and constructed factories in Kunshan, China to supply high grade lead-free welding materials and service the high level electronic industries especially for local IT and HA electrical industries .
In order to strictly control the production quality, this company applies the latest copper rod production line with automated and continuous scratch mark detection instrumentation, ICP metal component inspection instrumentation with precision level up to ppb. In addition, we have a superb technological research team standby. And our current oxygen-free copper material proportion can be≧8.93, and we are the only one with refined 7N ( CU ≧ 0.9999998 ) copper material capability and this places us at the top of this industry in the TQM(Total Quality Management) aspect.